Go wild when choosing a Mother's Day gift this year for the Mum in your life. Leopard themed artisan chocolates that are….
Cute or classic?
Little Cocoa has brought back its popular leopard print-inspired Love You Mum collection of artisan chocolate – which then made us wonder what it is that women love about the ubiquitous pattern.
Some of its animalistic appeals might have come from a sexy image, and originally as a fur, leopard would certainly have been a luxury item.
Fortunately, we live in more enlightened times now and we're much happier (so is the leopard) to reproduce the luxe look print in dresses, coats, shoes, swimwear, lingerie and accessories.
Cute and classic!
Interestingly, leopard print doesn't just slink around in the dark spaces of a woman's wardrobe anymore either. It's crept into styling every aspect of our lives – from keep cups and key rings to soft furnishings and home appliances.
Here's the contradiction – while it might now be a design classic, women are just as likely to love leopard print because it's also outrageously cute. Yep, cute! Perhaps we're channeling the fierce mother love and pride that a female leopard might have for her cubs when they develop their rosette spots.
So, whether it's seen as cute or classic, we know women love leopard print. And that's been confirmed in responses we've received to Little Cocoa's Mother's Day chocolates.
On the spot
For Mother's Day 2020, we first introduced our leopard print-inspired chocolate pralines featuring three delicious fillings of espresso martini, macadamia ganache and passionfruit white chocolate.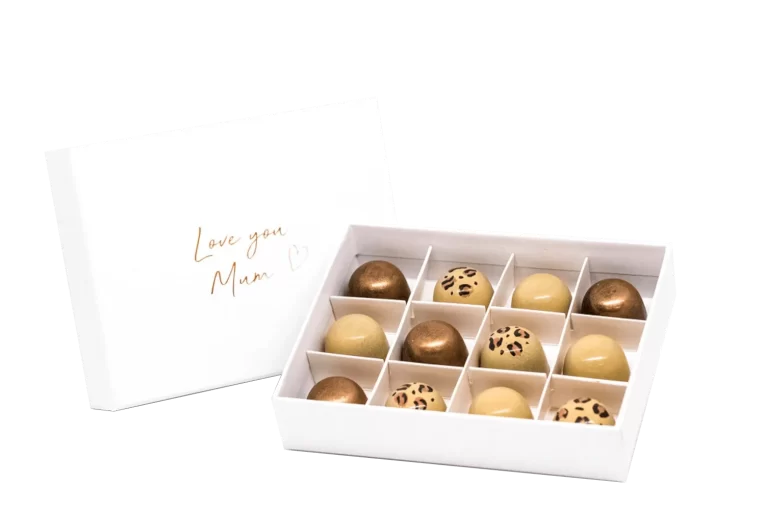 This year we've added cinnamon dulce cookies and a rich hazelnut chocolate bark – styled with a bold leopard print – into our petite chocolate bundle for Mum.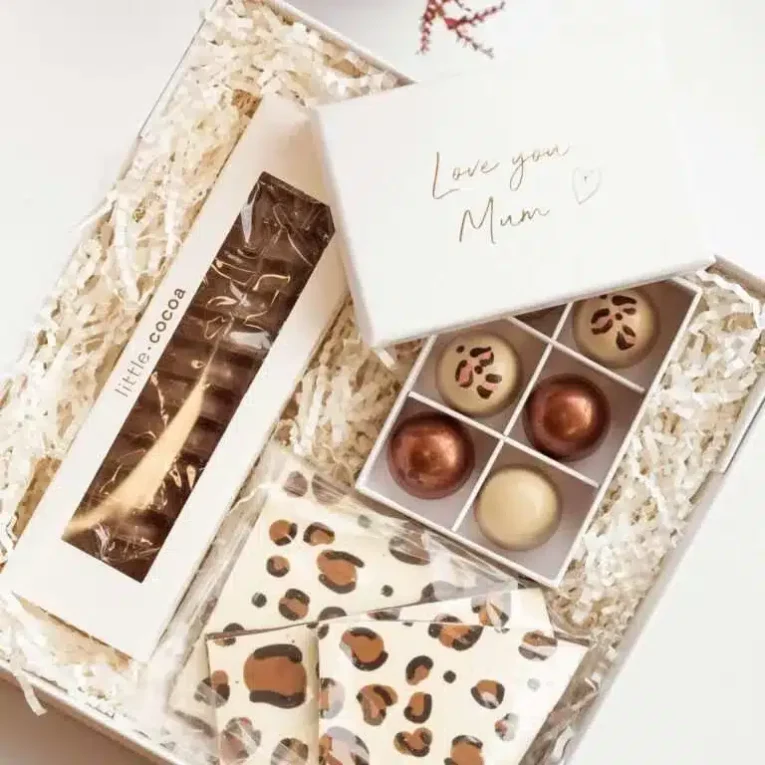 You know she'll love them and if you're lucky, she'll share them with you too.
Check out all our Mother's Day products here
Image credits
Coat: Photo by Elaine Rystead on Unsplash
Long coat: Photo by Gerardo Marrufo on Unsplash
Shoes: Photo by Jordan Nix on Unsplash